İleriye Doğru Bir Atılım: Panaroma Token Özel Satış Yatırımcılarının Güncellemesi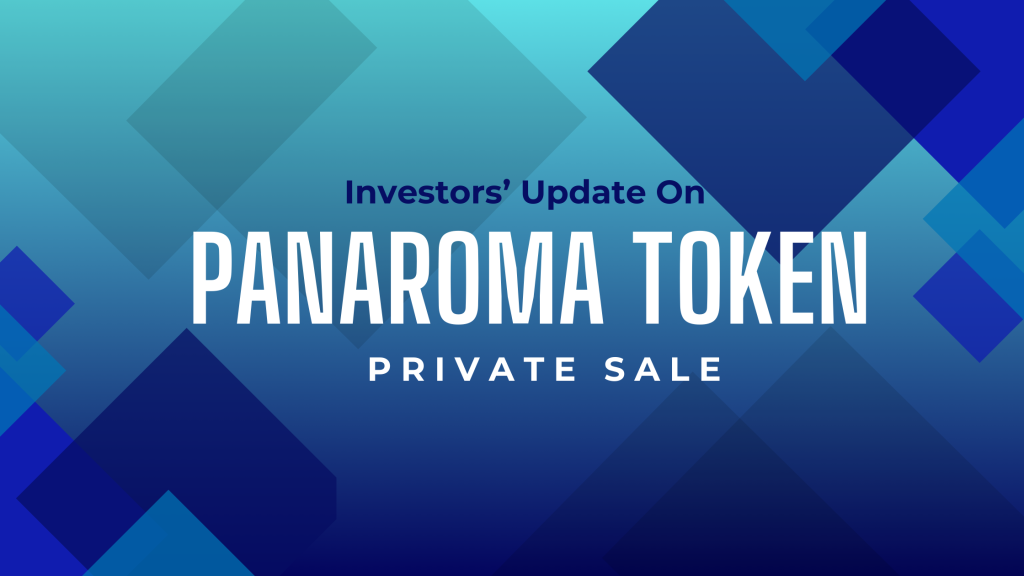 Dear Panaroma Token Private Sale Investors, 
We are thrilled to share a game-changing update that will redefine your experience as a valued participant in our project. At Panaroma Token, we continuously strive to enhance our offerings, and this particular update aims to provide you with increased flexibility, reduced lock-in periods, and a heightened sense of empowerment over your investments. 
Introducing the New ICO Portal 
In line with our commitment to deliver an outstanding experience for our investors, we are set to launch a new ICO portal exclusively for our Private Sale Token holders. Starting on the 15th of October 2023, this portal will mark the beginning of a streamlined process for you to claim your tokens. Gone are the days of extended locking and vesting periods—instead, we are revolutionizing the approach to give you quicker access to your investments. 
Reducing Locking Time, Increasing Liquidity 
We understand the value of time and liquidity, and we're excited to inform you that the traditional 365-day locking period is now being condensed to a 199-day liquidity pool lock. This reduction in time allows you to enjoy the benefits of your investments significantly sooner, giving you more control and flexibility over your assets. 
Benefits for Project and Community 
This strategic shift not only benefits you but also contributes to the long-term success of our project and community. By creating a more robust and valuable liquidity pool, we are paving the way for a stronger global recognition of Panaroma Token. This increased liquidity will attract new participants, enriching our ecosystem and expanding our community of token holders. 
Referral Program: Building a Stronger Community 
We value the power of a strong community, and we believe in recognizing your efforts. For those who have earned tokens through our referral program during Private Sale Phase 1 and Phase 2, we are extending the liquidity lock to 249 days. Your contribution is instrumental in creating a formidable liquidity pool, enhancing our project's global exposure and impact. 
Join Us in this Exciting Journey 
Your trust and belief in Panaroma Token have been instrumental in our journey so far. This update is a testament to our commitment to your satisfaction and success as our investor. We invite you to embrace this change with us and make the most of the increased liquidity and reduced waiting time. 
Thank you for being an integral part of our Panaroma Token family. We eagerly await your participation in this transformative update and look forward to a brighter future together. 
Stay tuned for more updates, and let's continue this incredible journey towards success! 
---