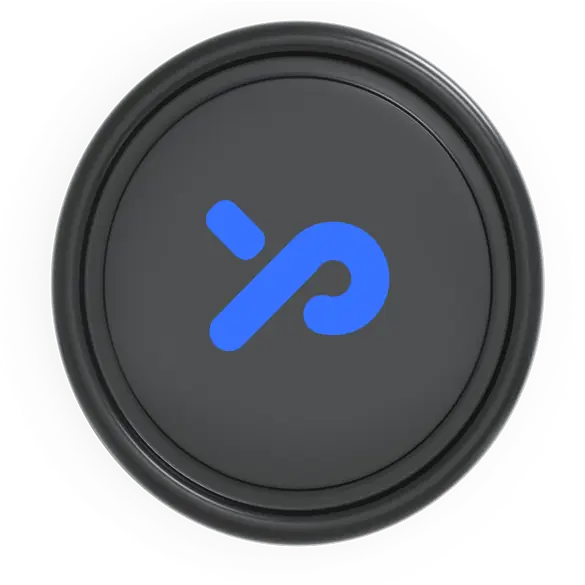 Effective Date: Date: 1st June 2023
This Privacy Policy ("Policy") describes how Panaroma Finance Limited and its affiliates ("Panaroma Finance Ecosystem," "we," "us" or "our") may collect, use, and disclose information, and your choices regarding this information. Your use of the Services is subject to this Policy and our Terms of Service.

Herein Panaroma Finance Limited is referred to as Panaroma Finance.
This document is important, so please read it carefully. It will help you make informed decisions regarding the personal data you share with us and your privacy. Please discontinue using our site and services if you find anything in it that you do not like or agree with. If you have any questions or need clarification, contact us at 
[email protected]
.
At Panaroma Finance, we are committed to protecting the privacy and security of your personal information. This Privacy Policy outlines how we collect, use, store, and disclose your information when you use our services. By using Panaroma Finance, you consent to the practices described in this Privacy Policy.
1.1 Personal Information: We may collect personal information, such as your name, email address, and contact details, when you voluntarily provide it to us. This information is necessary to provide you with our services and to communicate with you effectively.
1.2 Transaction Data: When you use our platform, we may collect transaction data, including wallet addresses, token transfers, and other relevant details. This information is required for the proper functioning and security of our services.
2.1 Service Delivery: We use the information collected to provide and improve our services, personalize your user experience, and respond to your inquiries or requests.
2.2 Compliance with Legal Obligations: We may process your information to comply with applicable laws, regulations, or legal obligations, including anti-money laundering (AML) and know your customer (KYC) requirements.
2.3 Security and Fraud Prevention: We utilize your information to maintain the security of our platform, detect and prevent fraudulent activities, and ensure compliance with our terms of service.
We retain your personal information only for as long as necessary to fulfil the purposes outlined in this Privacy Policy unless a longer retention period is required or permitted by law.
4.1 Third-Party Service Providers: We may engage third-party service providers to perform certain functions on our behalf, such as data storage, customer support, or technical assistance. These providers have access to personal information only to the extent necessary to fulfil their duties and are obligated to maintain its confidentiality.
4.2 Legal Compliance and Protection: We may disclose your information if required to do so by law or in response to valid legal requests, including government or regulatory authorities, to protect our rights, privacy, safety, or property, or to prevent illegal activities or fraud.
Cookies are small files that are transferred to your computer's hard drive through your web browser, with your consent. These cookies allow our website to recognize your browser and, if you have a registered account, associate it with your registered account.
We use cookies to enhance your browsing experience and improve our website. These cookies enable us to understand and remember your preferences for future visits, as well as gather aggregated data on site traffic and user interactions. This information helps us analyse and optimize our website, allowing us to provide you with a more personalized and efficient browsing experience.
In some cases, we may engage third-party service providers to assist us in analysing and understanding our website visitors. However, these service providers are prohibited from using the collected information for any purpose other than assisting us in conducting and enhancing our business operations.
By continuing to use our website, you consent to the use of cookies as described in this Privacy Policy. You have the option to disable cookies through your web browser settings; however, please note that doing so may limit certain features and functionalities of our website.
Third-Party Links and Sites:
We may incorporate technologies provided by third parties into certain aspects of our Services. This could include links within the Services that direct you to external websites, platforms, or other services that are not operated or controlled by us. It is important to note that when you engage with these third parties, such as when you leave our site, they may collect information from you independently and request information from you. To better understand how these parties collect and use your data, we recommend reviewing their respective privacy policies and terms.
We implement appropriate technical and organizational measures to safeguard your personal information against unauthorized access, loss, alteration, or disclosure. However, no data transmission over the internet or electronic storage system is entirely secure, and we cannot guarantee absolute security.
You have the right to access, update, correct, and delete your personal information. You can exercise these rights by contacting us using the information provided in the "Contact Us" section below. We will make reasonable efforts to respond to your requests promptly and in accordance with applicable laws.
Changes to this Privacy Policy:
We may update this Privacy Policy from time to time to reflect changes in our practices or legal requirements. We will post the revised version with a new effective date on our website. We encourage you to review the Privacy Policy periodically for any updates.
If you have any questions, concerns, or requests regarding this Privacy Policy or our privacy practices, please contact us at 
[email protected]

By using Panaroma Finance, you acknowledge that you have read and understood this Privacy Policy and agree to its terms and conditions.