Panaroma Finance is Member of Blockchain Association of Singapore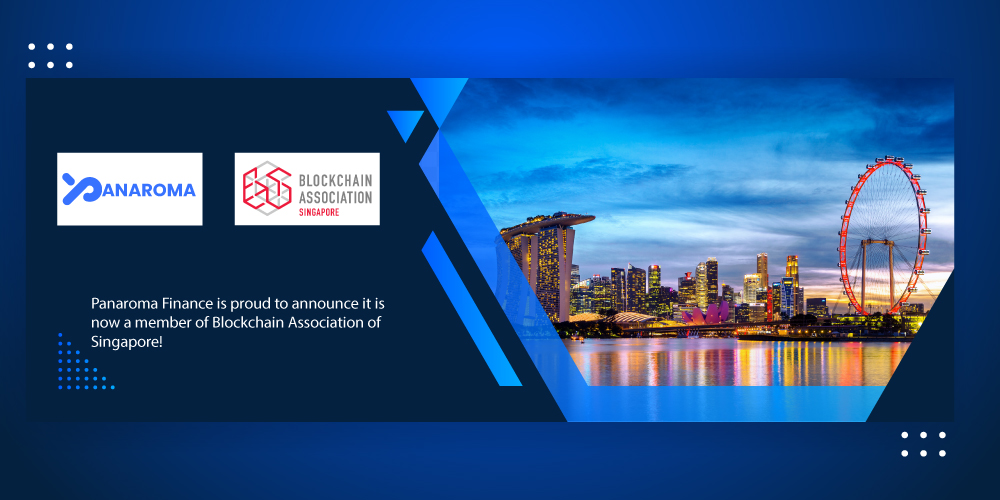 We are thrilled to announce that Panaroma Finance had just become the newest member of Blockchain Association Singapore. The Blockchain Association was created in 2018 and aims to serve as a catalyst for quality engagement and collaboration in the blockchain space in Singapore. Members range from companies working on blockchain technology, such as Visa and PWC, to well-known blockchain businesses including Ledger, Huobi and TripleA. As a member, Panaroma Finance hopes to help the foundation expand its reach by educating and spreading awareness on the benefits and progress being made in blockchain technology and cryptocurrency.
'We are very excited to join the Blockchain Association of Singapore' said the CEO & Founder of Panaroma Finance Mr. Nitin Jagtiani 'Over the last few years we have been seeing increasing interest in crypto assets in Singapore and especially among Asian investors", he continued "This gives us an opportunity to make sure that we can help educate people on what it means to invest in these products which are still largely misunderstood by institutions."
Panaroma Finance is a cryptocurrency exchange and a whole ecosystem of modern investment apps tailored to specific needs, built from the ground up to suit the needs of all participants in the cryptocurrency market. It was started with the goal of breaking all barriers that traders and investors face in cryptocurrency in terms of cost, customer support, and technology.
Today, our disruptive pricing model called discounted trading fee allows you to save more than 95% on commission fees and the in-house technology we have developed gives us the potential to become the biggest cryptocurrency ecosystem in the market.
Blockchain Association Singapore is designed to bring industry players together and push blockchain adoption forward in Singapore. Blockchain Association Singapore was formed by a group of passionate individuals from the blockchain ecosystem who share the same goals – to promote and advocate the use of blockchain technology in Singapore and to connect the community through meet-ups, conferences and events. Being an association set up by local industry players means that they are able to understand the local circumstances and culture better. "It is designed to be an effective platform for members to engage with multiple stakeholders to find solutions to issues and to promote best practices in a collaborative, open, and transparent manner."
---