Panaroma Finance To Sponsor Crypto Expo Dubai 2022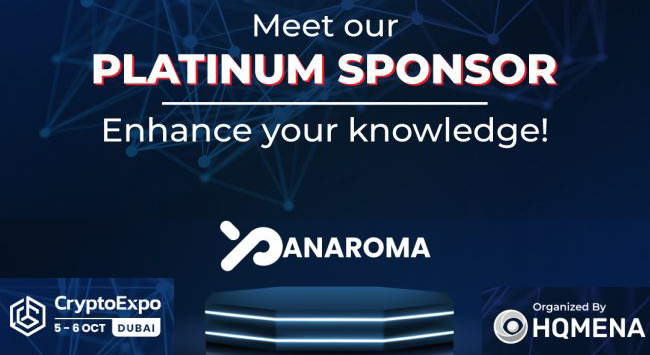 We are excited to announce that Panaroma Finance is going to be a diamond sponsor of one the largest crypto events in the Middle East and Northern Africa – Crypto Expo Dubai 2022. The conference expects over 10000 participants from more than 30 countries. The event will take place in Dubai Festival Arena on October 5th-6th, 2022 and is expected to become one of the most important events in the region. Come meet us at booth #23 and learn all about Panaroma Finance latest developments and products!
"Crypto Expo Dubai is the largest event in Asia for Investors and Crypto industry leaders to network and explore more business opportunities in the crypto space". This year's event will feature more than 60 speakers from all around the world who will share their insights and the latest crypto-related information with crypto traders, investors and businesses. Some of the topics that are going to be discussed at the conference include current trends in crypto investment and trading, how to choose the right ICOs, what is the future of crypto market and its regulation and many others.
At this year's event, Panaroma Finance will be represented by 3 speakers. Panaroma Finance Founder & CEO Nitin Jagtiani will be speaking at the panel discussion on … at 00:00 on of October. Anna Terenina, Panaroma Finance BDE will be presenting the company at the main stage at 14:25 on 6th of October. Hina Bhojwani, our Operations and HR Associate, will be speaking at 16:20 on 6th of October and will present Panaroma Finance Swap Exchange which won an award for Best Startup Swap Exchange 2022 at Money Expo Mumbai.
Panaroma Finance is a cryptocurrency exchange and a whole ecosystem of modern investment apps tailored to specific needs, built from the ground up to suit the needs of all participants in the cryptocurrency market. It was started with the goal of breaking all barriers that traders and investors face in cryptocurrency in terms of cost, customer support, and technology.
Today, our disruptive pricing model called discounted trading fee allows you to save more than 95% on commission fees and the in-house technology we have developed gives us the potential to become the biggest cryptocurrency ecosystem in the market.
---