Panaroma Finance Participates as Exhibitor in Future Blockchain Summit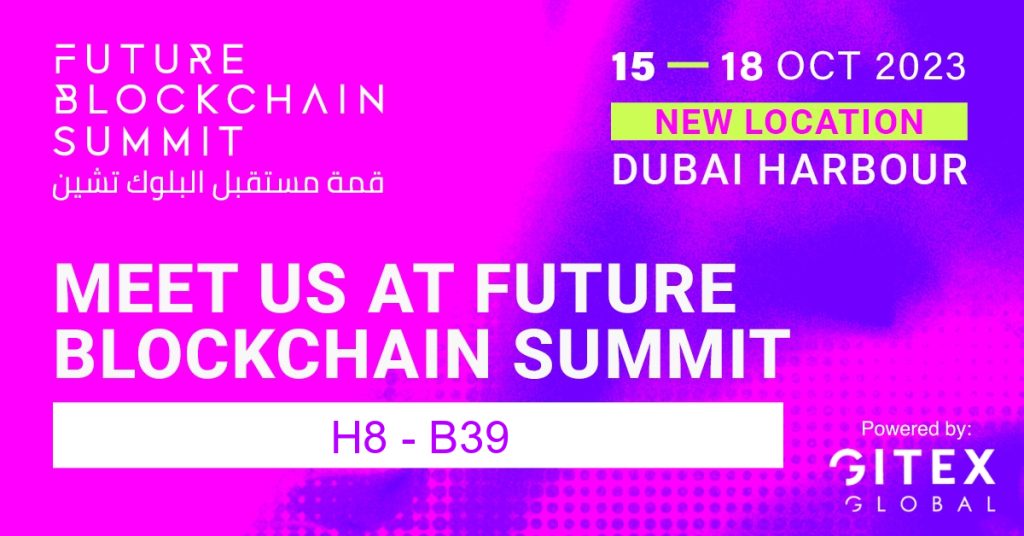 Dubai, often hailed as the world's second-largest crypto hub, is about to witness a ground-breaking event. The Future Blockchain Summit, known as the MENA region's most immersive large-scale blockchain event, is relocating to Dubai Harbour from 15-18 October 2023. With a fresh perspective aimed at empowering disruptors, change-makers, and innovators in the Web 3.0, Blockchain, Crypto, NFT, Metaverse, and Gaming sphere, this summit promises an unparalleled blockchain experience.
The Summit Unveiled
For four dynamic days, industry leaders will converge at the Future Blockchain Summit, seizing a multitude of networking opportunities, extracting valuable insights from an information-packed agenda, vying for growth funding in the Supernova Challenge, engaging in the Investors Program & Forum, honing expertise in Academic Masterclasses, and immersing themselves in the excitement of a Web 3.0 Gaming Showdown.
Panaroma Finance: Shaping the Future
As fervent advocates for financial innovation, Panaroma Finance proudly announces its participation as exhibitors in this monumental event. Positioned at the forefront of blockchain evolution, Panaroma Finance aligns seamlessly with the ethos of the Future Blockchain Summit.
Spotlight on Nitin Jagtiani: Revolutionizing DeFi
In addition to our exhibition, Mr. Nitin Jagtiani, the CEO of Panaroma Finance, will be delivering an insightful speech. The topic, "Revolutionizing DeFi: Panaroma Swap Exchange – Pioneering AMM Protocol with On-Chain AML Compliance," is set to illuminate the audience on groundbreaking advancements in the decentralized finance space.
Meet Us at Future Blockchain Summit
For a firsthand experience of the future of finance, meet us at Booth H8-B39, Hall 8. Engage in conversations, gain insights, and be part of the financial revolution.
Conclusion
The Future Blockchain Summit 2023 promises to be a transformative event, offering a platform for collaboration, learning, and innovation. As we embark on this journey, Panaroma Finance is poised to make significant strides in the evolution of finance and technology.
Stay tuned for more updates and insights from the Future Blockchain Summit 2023!
---